Purpose:
To Be Oklahoma City's Most Caring company.
Core Values:
To act on a foundation of excellence and to perform with professionalism, a good work ethic, integrity, and servanthood leadership.
From our owner/operator
Aaron Weast's Biography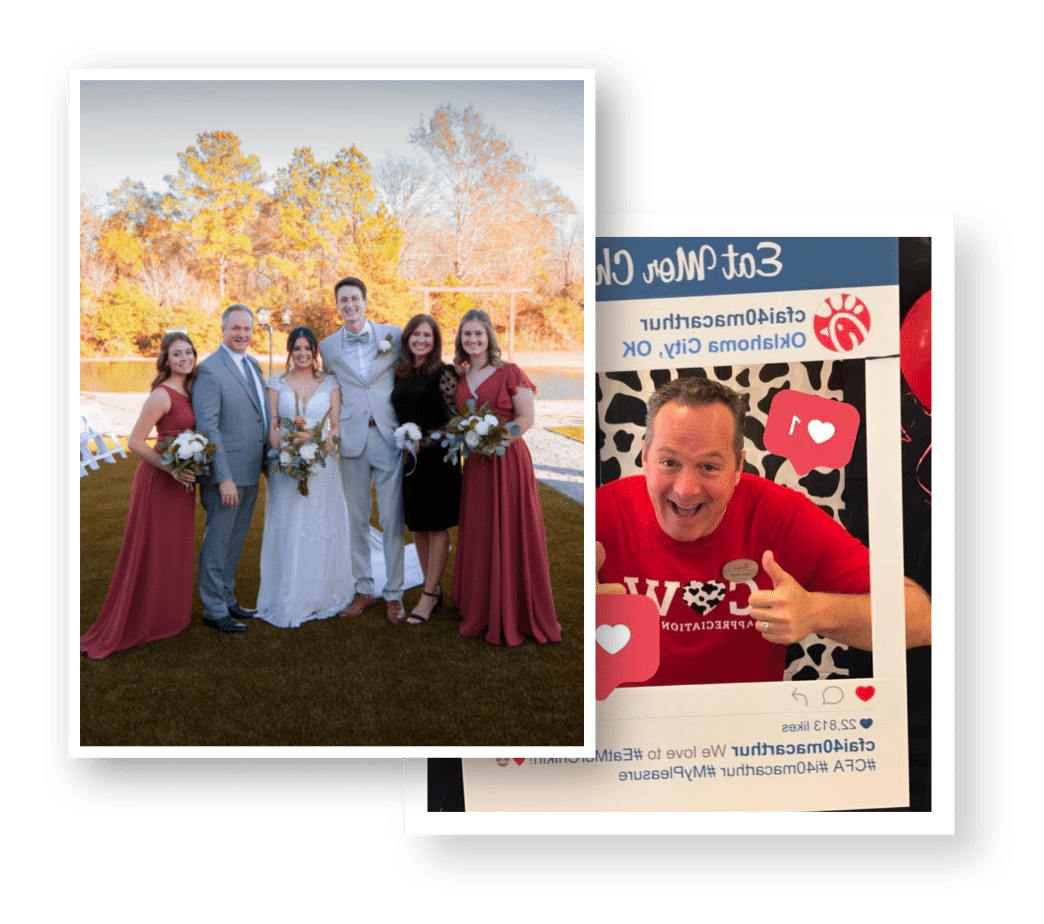 Aaron and his wife, Deena, have been married for over 30 years.  They have three children: their two daughters, Bradley and Grayson, and their son, Weston, who is married to their daughter-in-law, Darien. 
Aaron became the owner/operator of Chick-fil-A at I-40 & MacArthur in Oklahoma City, Oklahoma in 2013. Aaron was the president and administrator of Logos Preparatory Academy in Sugar Land, Texas from 2008-2013.  He served as the head of school and administrator of Faith Academy in Marble Falls, Texas from 1999-2008. Prior to coming to Faith Academy, Aaron served as the director and administrator of Camp Buckner located in Burnet, Texas from 1989-1999.  
Aaron has a heart for people and desires to invest, impact and influence the guest, community, employees, and vendors that he comes in contact with day in and day out. He also has a heart to develop people, leaders and a healthy workplace culture.  
Our strategy
Long-Term Goals
Care for our Team
Care for our Guests
Care for our Company
When our team cares for each other and they care for our guests, our organization is cared for. As we steward our business and achieve true care, our guests love us and success has been reached.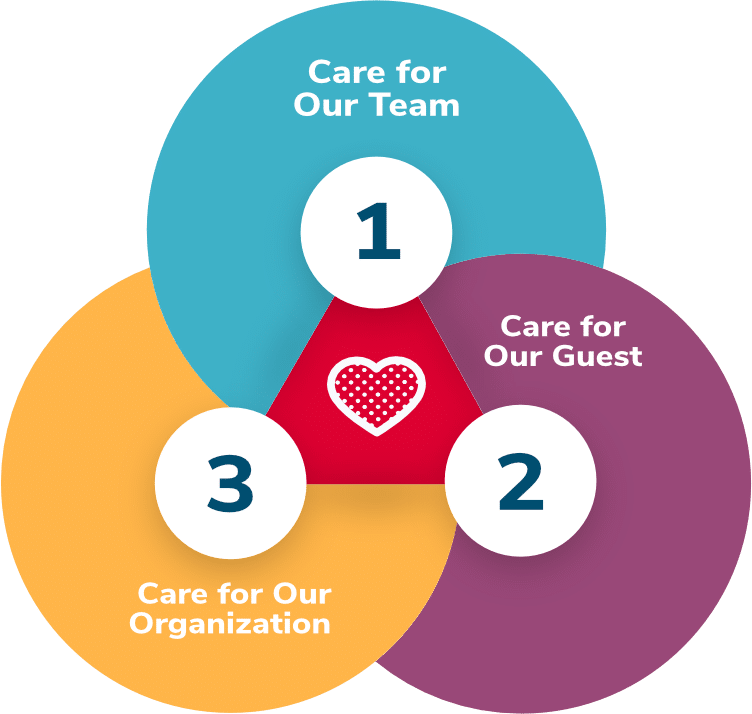 Our values
Team Norms
Actionable and behavioral values that are easy to use, understand and follow by everyone within the restaurant. The intent behind these is to unify our team on what we believe and how we behave while we work together to care for our guests. 
We deliver the mail to the right address.
We avoid gossip and choose to speak to people, not about people.
We respect everyone, always.
We treat everyone with honor, dignitiy and respect regardless of our differences and backgrounds, including but not limited to race, gender, and faith. We care for and encourage one another.
We respect each other's time.
We act with swiftness and urgency to support the business and the team and we show up on time and work what is promised.
We listen with purpose.
We seek to understand others. We actively listen, observe, and empathize with them.
We all take out the trash.
We are willing to get our hands dirty to get the job done.
We lean into accountability and embrace healthy conflict.
We accept responsibility and actively seek out constructive criticism and answerability when we should.
We focus on solutions, not problems.
We are observant of our surroundings and take initiative to be helpful in finding solutions, not excuses.
We act with grit.
We aggressively work towards a common goal, acting with persistence, dedication, and positivity.
Our values
Winning Hearts
Every Day®
Winning Hearts Every Day ® is the restaurant-level operating strategy centered on customer care that will help fulfill our shared vision to be the world's most caring company.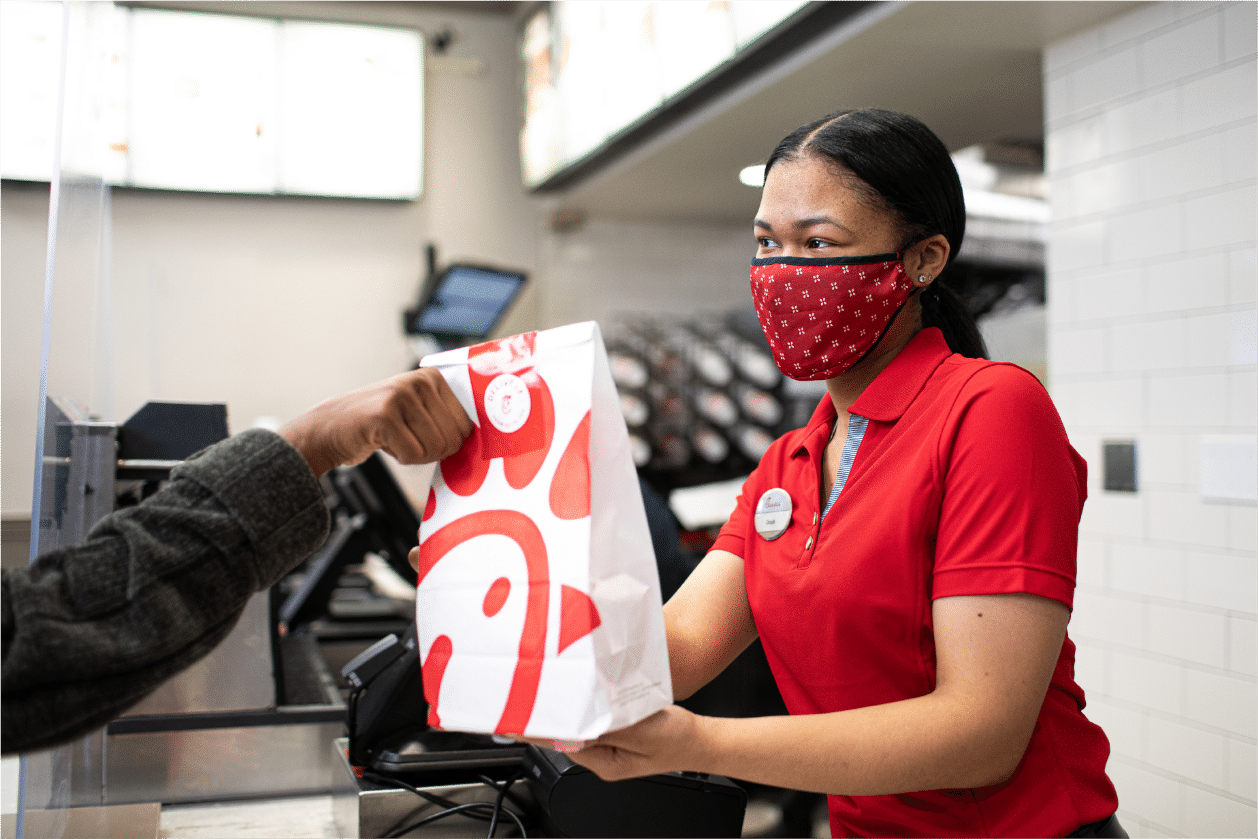 Winning Hearts Every Day®
Values and Strategy
Do the right thing, the right way, every day.
Clean & Safe Enviroment
Practice personal care
Keep spaces safe
Fast & Accurate Service
Serve with Accuracy
Deliver Food Quality
Genuine Hospitality
Commit to Hospitality
Engage to Recover
Great Food
Prepare Safe Food
Ensure Quality
Chick-fil-A Corporate Purpose
To glorify God by being a faithful steward of all that is entrusted to us and to have a positive influence on all who come into contact with Chick-fil-A.